Nov 28 2018
Granville, Ohio is my personal favorite of all small towns. It's small, it's quaint, it's historic, it has wonderful small shops and lots of good eats! The 33rd Annual Christmas Candlelight Walking Tour of Granville happens this coming Saturday, December 1,  from 1 – 9 pm. The local businesses are featuring lots of fun things and I am particularly excited about the Christmas Card Buffet being offered at Granville Investment Group, LLC between 4 and 7 pm.
These are the cards that the visitors to Granville Investment Group, LLC will be able to select from and make.
The cards were designed and prepped for a quick make by my daughter-in-law, Marissa Johnson.
I think she did a FABULOUS job and I know those who attend will have fun deciding which card they'd like to make!
Stop in, make a card (free of charge) and enjoy a cup of hot wassail, too, all while enjoying this homey atmosphere.
Ryan's office staff will be on hand to help you out, and you can bet Marissa and I will be stopping in, too!
Please join the Granville Investment Group Event Page for the Christmas Candlelight Walking Tour.
And to see the full schedule of events in Granville, click through this link. Oh my! I can not believe the pages and pages of activities going on at one time in one small town. Truly amazing! Something for everyone, for sure!!!
The paper used on all the cards is from a huge 12 x 12 pad from Michaels – Say Freeze by Recollections.
Stamp Simply Clear Stamps and Dies and other products used are:
Merry Christmas by Stamp Simply Clear Stamps
Wonder of Christmas Sentiments by Stamp Simply Clear Stamps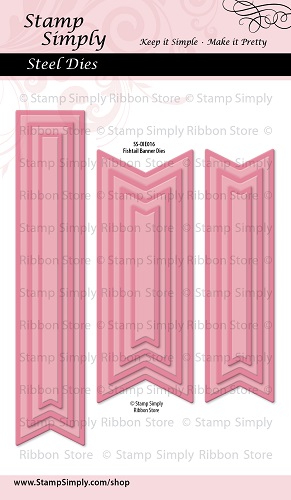 Fishtail Sentiment Banners steel dies by Stamp Simply Clear Stamps
May Arts Silver Snowflake Ribbon
Spellbinders Celebrations Pierced Squares
Items available at The Stamp Simply Ribbon Store, as linked.
_____
Thanks for stopping in today!
Hope those of you close enough can enjoy Granville this Saturday.
Let the season begin!
~~~ MERRY CHRISTMAS ~~~
_____
2 responses so far
2 Responses to "Christmas Card Buffet in Granville, OH – December 1"