May 09 2022
Good Monday morning to all! Today is a good day. We begin with coffee (as all days should begin) and with a NEW member to our Design Team. Karen Letchworth is joining us and we couldn't be more thrilled. She's very active in blogland so I'm sure many of you know her well (more info further down). She starts us off with two lovely coffee themed cards that I can't wait for you to see.
Karen has a beautiful vintage style that is always so dear to my heart!
I especially love the erratic machine stitching on this card, both around the perimeter and the zig zag stitches, too.
Karen very successfully combined multiple prints from the Gather at Home pad by Carta Bella.
She added in a bit of crimped paper for even more texture.
All the stamped images and die cut shapes are from A Cup of Java by Stamp Simply Clear Stamps.
Karen also used our Fishtail Sentiment Banners by Stamp Simply Clear Stamps.
Here's another fun card using the same supplies as listed above with the addition of one more set.
Karen used Coffee or Tea? by Stamp Simply Clear Stamps for the glass coffee cup on this card.
Cutting the cup from vellum gives it the appearance of being a glass cup – love that!
You can find Karen's post on her blog here.
__________
Meet Designer Karen Letchworth
Welcome, Karen! We are so very, very happy to have you join our team!
I first met Karen several years ago via the Word Art Wednesday challenge blog that she runs. It is a by-weekly scripture based challenge blog that attracts tons of players, with prizes offered for each challenge. You might want to check it out!
Karen is active in many more online challenges and happenings and we are so happy to be added to her schedule of events!
You can look forward to seeing projects from Karen here on a weekly basis!
__________
Products Used on Today's Cards
A Cup of Java by Stamp Simply Clear Stamps
Fun set! The cups without handles make perfect iced tea glasses or vases to fill with flowers.
Available individually or bundled.
Coffee or Tea? by Stamp Simply Clear Stamps
All of our coffee themed sets are companion sets, beautifully coordinated to work together.
Available individually or bundled.
Find all Stamp Simply coffee themed stamps/dies here.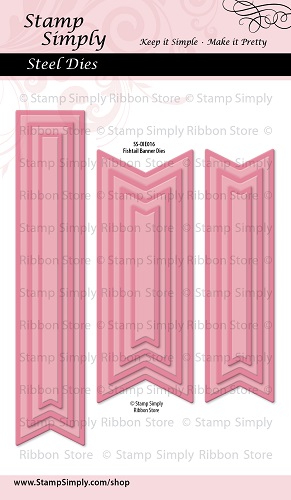 Fishtail Sentiment Banners by Stamp Simply Clear Stamps
Cut sentiments of all sizes and create fun fishtail embellishments for your projects as well.
Find more stand alone dies by Stamp Simply here.
Gather at Home by Carta Bella
What a wonderfully fun paper pad!
Find more pads in stock by Carta Bella here.
__________
15% OFF COFFEE THEMED PRODUCTS
Shop our coffee items and enter code COFFEE15 at checkout for a 15% discount!
Find all of our coffee themed products here.
(excluding items already reduced by 35%)
__________
SNEAK PEEK!
NOT officially released yet – but here's your chance to BUY IT EARLY!
15% OFF thru 5/13/22 – in stock and ready to ship!
__________
ENTER TO WIN!
To enter to win, all you have to do is comment on this post.
Tell us what your favorite coffee or tea drink is!
Winner will be announced on Saturday May 14 right here on this blog, so be sure to check back!
__________
Thank you so much for stopping in.
Scroll down to see all the lovely creations by our very talented Design Team.
Please join us daily to see more inspiring projects!
No responses yet